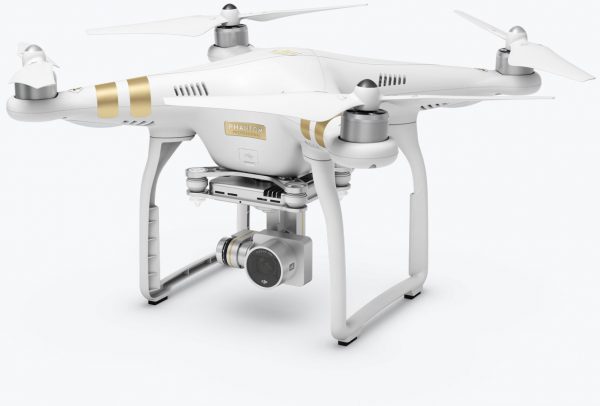 Flying the Phantom 3 PROFESSIONAL drone is incredibly intuitive and easy. From the moment it takes off to landing, the drone is completely under your control. The drone can fly safely and steadily even when issuing complex commands.
Product Description
WITH GPS ASSISTANCE
Thanks to the built-in GPS and GLONASS you will always know where your drone is in relation to your position. The Phantom 3 hovers in one place with greater precision, moves with greater accuracy, and can connect to the satellite much faster than ever.
With the DJI Go app, you can track the location of your drone on the map in real time, as well as determine its take-off location. When you want the drone to come back to you, just click your finger on the map.
AUTO-HOVER
When you stop giving him commands, he will hang steadily in one position, waiting for further instructions. This means to you that you have everything you need to think about where you want to go
VISUAL SENSOR SYSTEM
Your Phantom 3 will help you operate it. Thanks to advanced technology, the drone can analyze information and perform complex calculations in real time, giving you an unforgettable experience.
AUTOMATED FLIGHT RECORDING SYSTEM
Your Phantom 3 automatically saves and remembers every detail of your flight. At any time, you can view: the flight path, flight time, the distance that your drone has taken, locations and all photos or videos recorded during the drone's operation. Moreover, the advanced information gathering system records all information from each component, allowing information to be exchanged with the DJI support team in case of any problems.
INTELLIGENT BATTERY
More battery capacity allows you to enjoy the drone for a longer time. The Intelligent Flight Battery has a built-in LED light that shows the current level and charging status in real time. Your drone will show you how long it can still hover in the air by calculating the distance and altitude, and will inform you when it's time to return.
UNRIVALED DRIVE
Thanks to the power and precision of each motor, flying is an unforgettable experience. Brushless motors, which operate with super-fast ESC technology, allow for skilful and perfectly responsive drone operation.
Powerful motors allow you to quickly accelerate, increase or decrease the height of the drone, as well as to suddenly stop in the air. DJI's unparalleled Airborne Braking Mechanism can stop your Phantom 3 without any resistance by releasing the joystick. Thanks to the aerodynamic propeller system, it is very easy to increase power and fly confidently without any resistance.
INTELLIGENT AND EASY TO PILOT
Your Phantom 3 literally lets you fly. It processes information from each sensor and completes complex real-time calculations, giving you a safe flight experience.
It reacts immediately to commands
Your Phantom 3 will hover in the air when you release the control stick
Allows custom control settings
Return home function
CHIEF CONTROLLER
Analyzing flight information requires tremendous power. The main controller is your command center. It collects information from all systems, including engine rotation speed, location, your commands, and retrieves data from sensors for trouble-free operation of your drone.
IMU (INTERNAL MEASUREMENT UNIT)
The IMU allows your drone to function stably. The device is equipped with a 6-axis gyroscope as well as an accelerometer, which is responsible for even the smallest deviation or movement. The device works non-stop, detecting the smallest changes while correcting them.
ESCs (ELECTRONIC SPEED CONTROLLERS)
Engine rotation speed is critical for any flight. Each of the drone's motors is individually managed by Electronic Speed ​​Controllers. ESCs are responsible for transmitting information to the main controller as well as sending your commands to the drone. Thanks to this, your Phantom 3 is able to fly steadily, allowing you to perform any acrobatics, from small changes of position to rapid acceleration.
BACK TO HOME
Your Phantom 3 will come back to you at any time. You only need one press on the remote control or on your mobile app. Due to the fact that the system automatically remembers the place of take-off, your drone will return to you safely, without any problems.